A Train Enthusiast's Dream Come True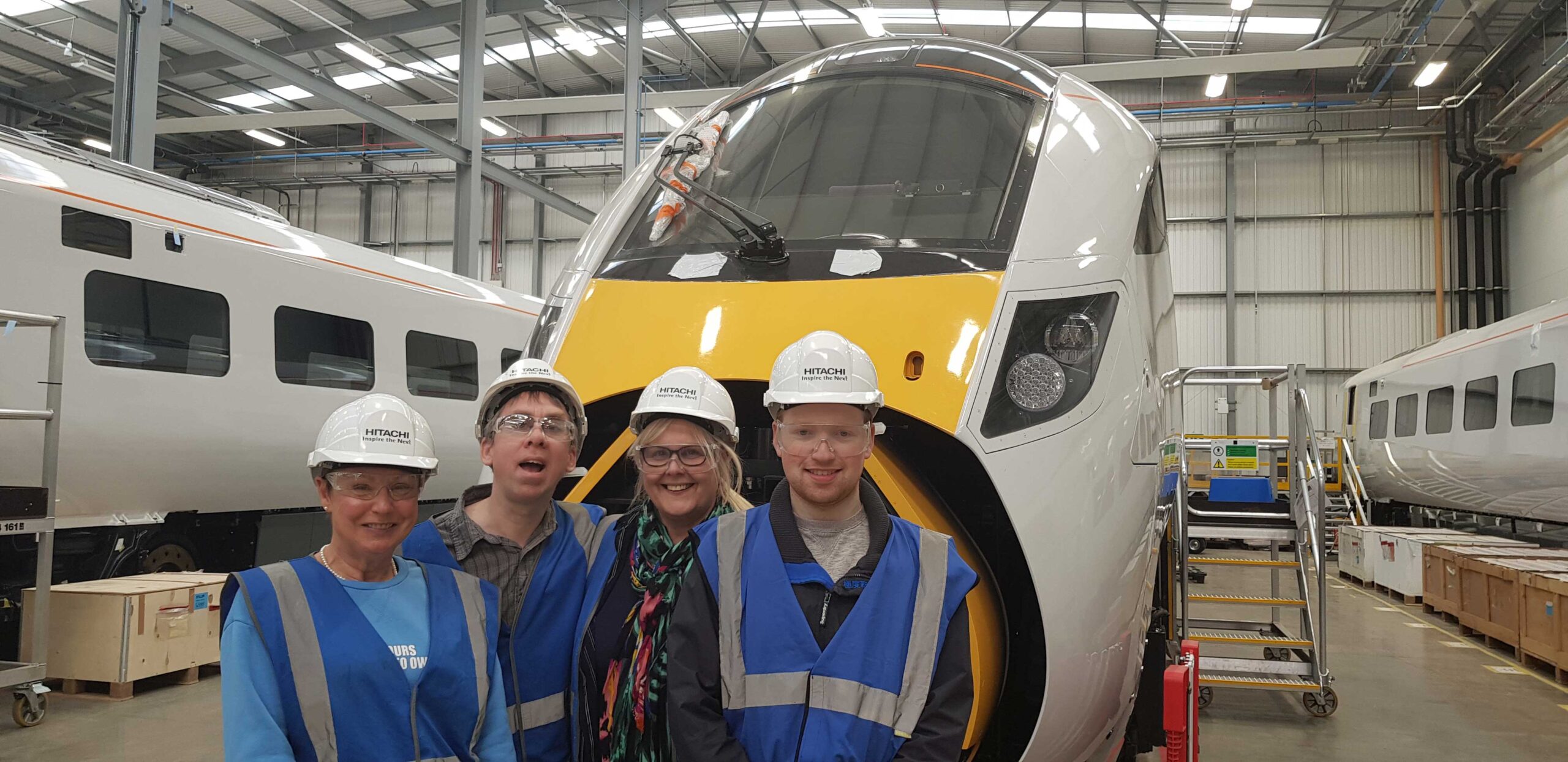 Michael from York had the experience of a lifetime thanks to a chance encounter
Recently, Michael decided he would like to go and visit London. He had been many times before, but in his own words, had only seen "the underground of London". This is because previously, Michael had travelled through London on the way to France to see his family, and used the tube to get from one side to the other. Now he wanted to see it properly.
So Michael boarded the train with his support worker Sally, ready for a great trip, when something completely unexpected happened. There was a man opposite Michael, and as Michael and Sally talked about the journey, and Michael's love of trains, the man's ears pricked up and he became very interested in the conversation.
He introduced himself as Ross Nagle, Head of Manufacturing at the Hitachi Train Factory, and he said he was enthused to hear someone so excited about trains as he was. They talked for a while and Ross asked if Michael had heard of the new Hitachi Class 800 Azuma, which of course he had.
Then came the once in a lifetime offer. Ross said "Have you seen a train being built, and if not would you like to?"
He then invited Michael and Sally to come to the Hitachi factory to see the amazing work they do first hand. He also thanked Michael for making what he thought would be a "boring journey" into something "so interesting and exciting."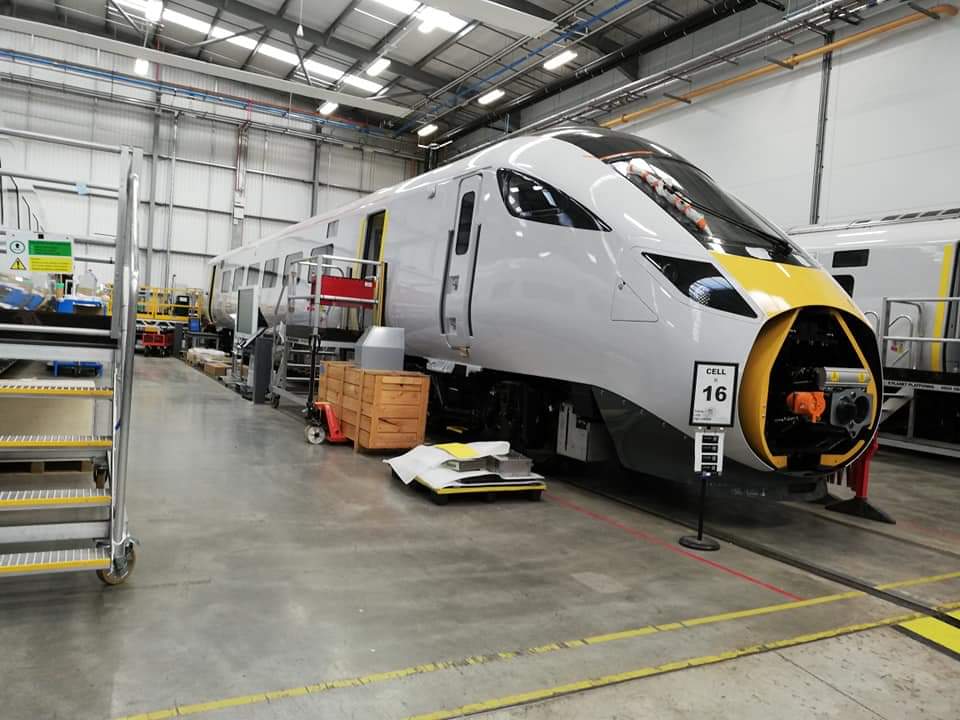 Ross put Sally in touch with the Head of Communications at Hitachi to arrange the visit, and when Sally called, she asked if fellow Avalon customer Thomas could go too. Of course they said they were more than happy, and a date was set.
The day at the factory was, in Michael's words, "the most amazing day ever". Ross made a special trip to his factory to be there for Michael and Thomas, and to lead the VIP tour of the production facility. He then gave a special presentation in the board room, after which Michael and Thomas received goody bags (including specially branded Class 800 Jelly Babies, a hot drinks cup, a book and some USB charging cables).
Special permission was given to Michael and Thomas to take photos in the factory (something which is usually forbidden), and they were amazed at how peaceful and serene the production plant was, particularly given how loud you would expect the building of a train to be.
At the end of the day Ross said thank you to Michael and Thomas, and that it was "a pleasure to be able to show such enthusiastic people their company."
Michael said "I didn't know when I woke up this morning that all my dreams would come true."
< Back to latest news