Our fundraising stars in the spotlight
We would like to say a huge thank you to the following people who have recently raised funds for The Avalon Group. You have all shown great enthusiasm and determination to ensure the people supported by Avalon experience fulfilling lives and meaningful moments.
Avalon's Yorkshire Three Peaks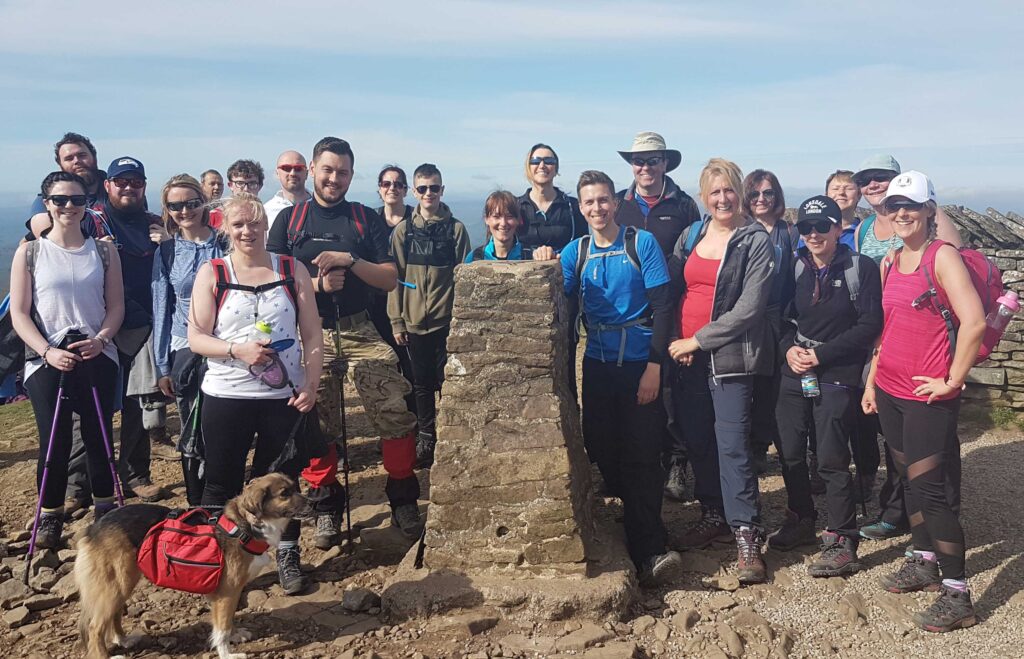 20 Avalon staff members (and one plucky pooch!) came together to take on the famous Yorkshire Three Peaks challenge. This involved over 7,000 feet of ascent and 24 miles in distance. Needless to say there were lots of sore legs afterwards, but everyone kept smiling, and together the team raised over £4,700.
Thank you for a truly mammoth undertaking.
Marek's Gym-athon
Our customer Marek from Northallerton recently took on an extreme fitness challenge, in the form of a 2 hour gym-athon. Marek spent an hour on the rowing machine and another hour on the exercise bike. This meant he travelled the equivalent of 26 miles, and raised an amazing £150 in the process. Well done Marek, and thank you for such a huge effort.
Teesside Tour de Avalon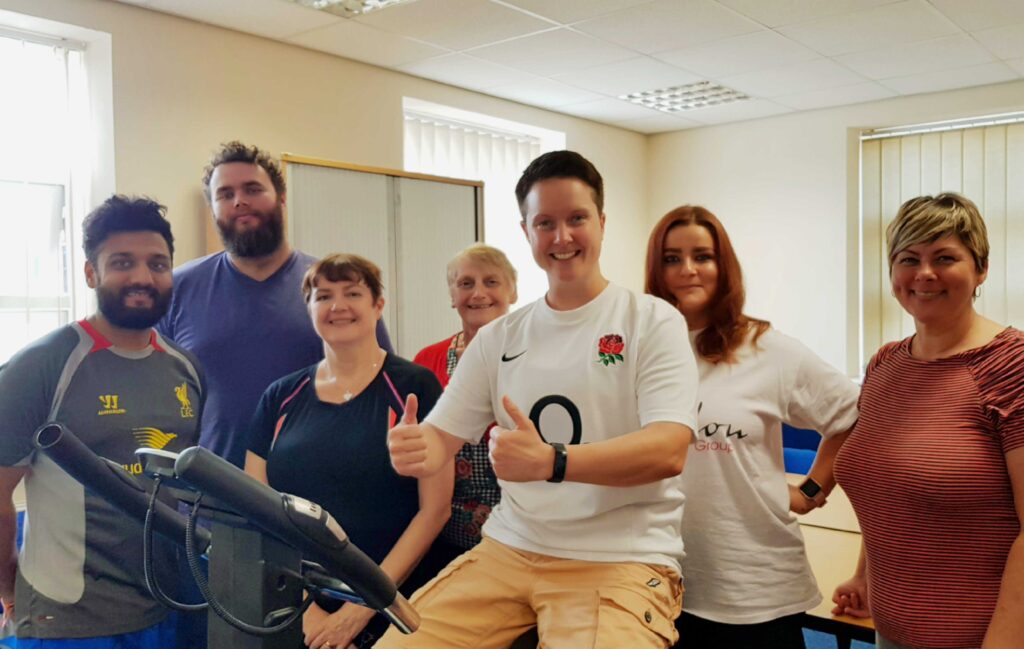 Our Teesside team took on a gruelling challenge, by riding 178 miles (the distance between all 8 Avalon offices) on an exercise bike. Needless to say this took a lot of fit and ready volunteers, and it was great to see so many willing riders helping to achieve the task. It took 13.5 hours of constant riding, but the team smashed their target and raised hundreds of pounds in the process. Thank you everybody!
Michael from Northallerton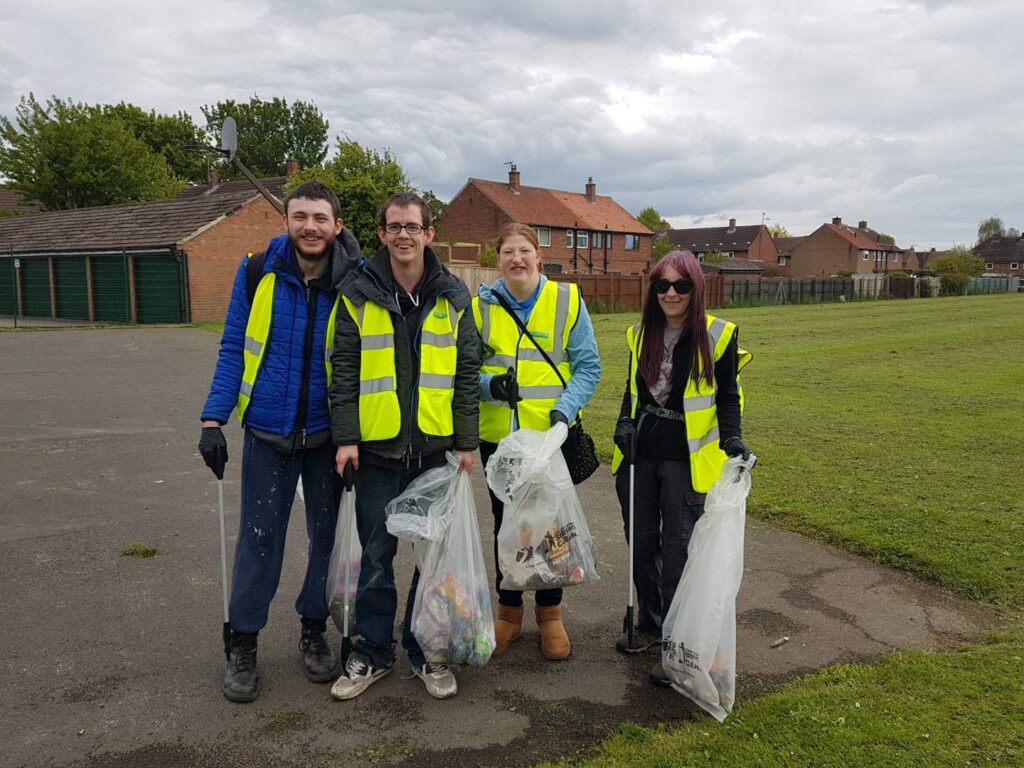 Our customer Michael arranged a sponsored litter pick in Bullamoor Park. Not only did Michael raise a large amount of money, but he helped contribute to improving Northallerton's environment, making it a cleaner, more beautiful place. Great work Michael, thank you so much!
Ferry Court Customers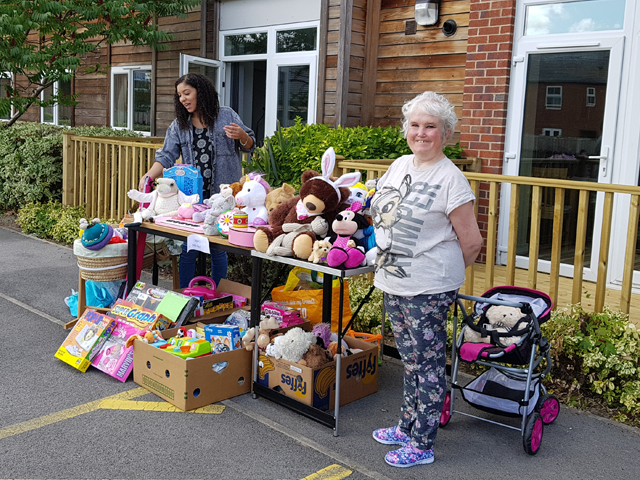 Some of our customers and support workers in West Yorkshire came together to organise a special Summer Fayre in their local community. There were lots of stalls, games and things for sale to tempt family, friends and local people who came to support the day.
By the end of the day the total raised was over £500, an absolutely wonderful achievement, so well done to all involved.
Harrogate Bridge Bunch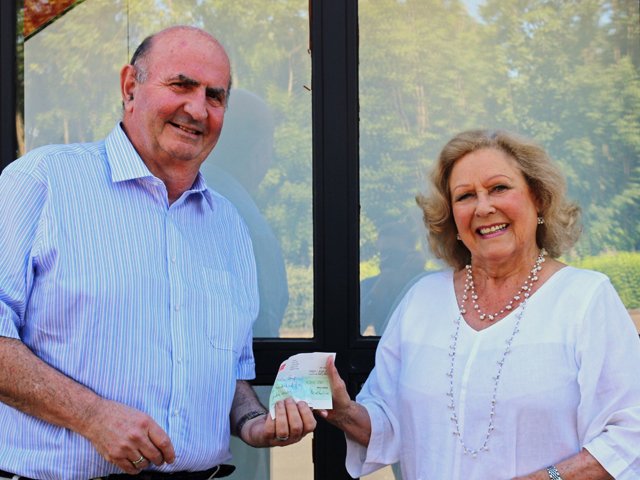 A longstanding Bridge club in Harrogate pledged its support to The Avalon Group by including them in their annual charitable giving initiative. Susan Nobbs, a member of The Bridge Bunch presented Avalon Group CEO Larry Hollando with a cheque for £150.
The Bridge Bunch has been supporting community based charities for a number of years, and at their annual summer party at Rudding Park, the club chose The Avalon Group as a beneficiary due to the difference they make to the lives of people in Harrogate and the surrounding areas.
Barry Rankin and Amanda Britton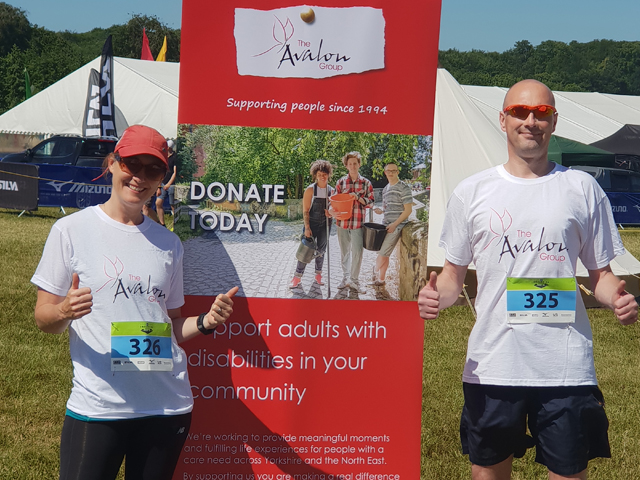 Avalon Trustee Barry and his running partner Amanda undertook and incredible challenge to run for 24 hours in the Endure 24 event in Leeds. They achieved their target of running more than 100 miles, and raised over £1,200 in the process. Thank you Barry and Amanda for your amazing effort.
The Big Picnic Team
Harrogate Service Manager Alison Smith along with Kiana Freeman, Jill Farmer, Leanne MacKay and some generous donated items from Briget Granger, set up a stall at the Big Picnic in Harrogate on 1st July and sold their wares to the event attendees.
It was a sweltering hot day and Alison and Kiana in particular managed to battle the heat to successfully raise £82.50. Thank you all.
Harrogate Office Team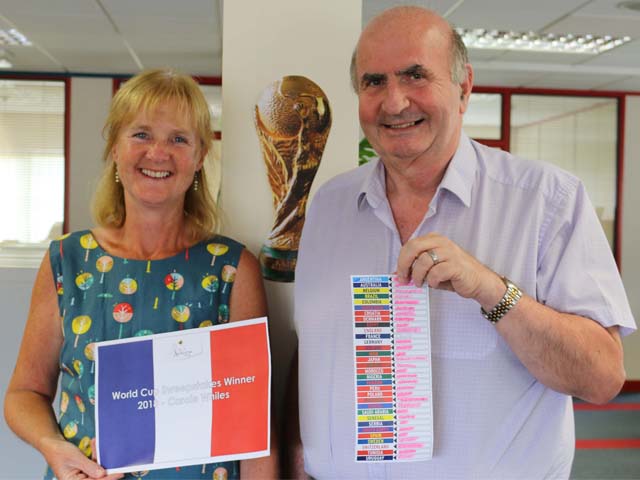 Thank you to everyone at the Harrogate office who came together to celebrate the World Cup by arranging an office sweepstakes. Everyone picked a team and gave a donation to join in. We had lots of fun and there was certainly a competitive spirit going around for the few weeks the tournament took place.
The great news is that by taking part, everyone raised £90 to support our customers. And congratulations to Learning and Development Manager Carole Whiles who was fortunate enough to pick France and win the World Cup!