Aaron receives recognition for supporting his community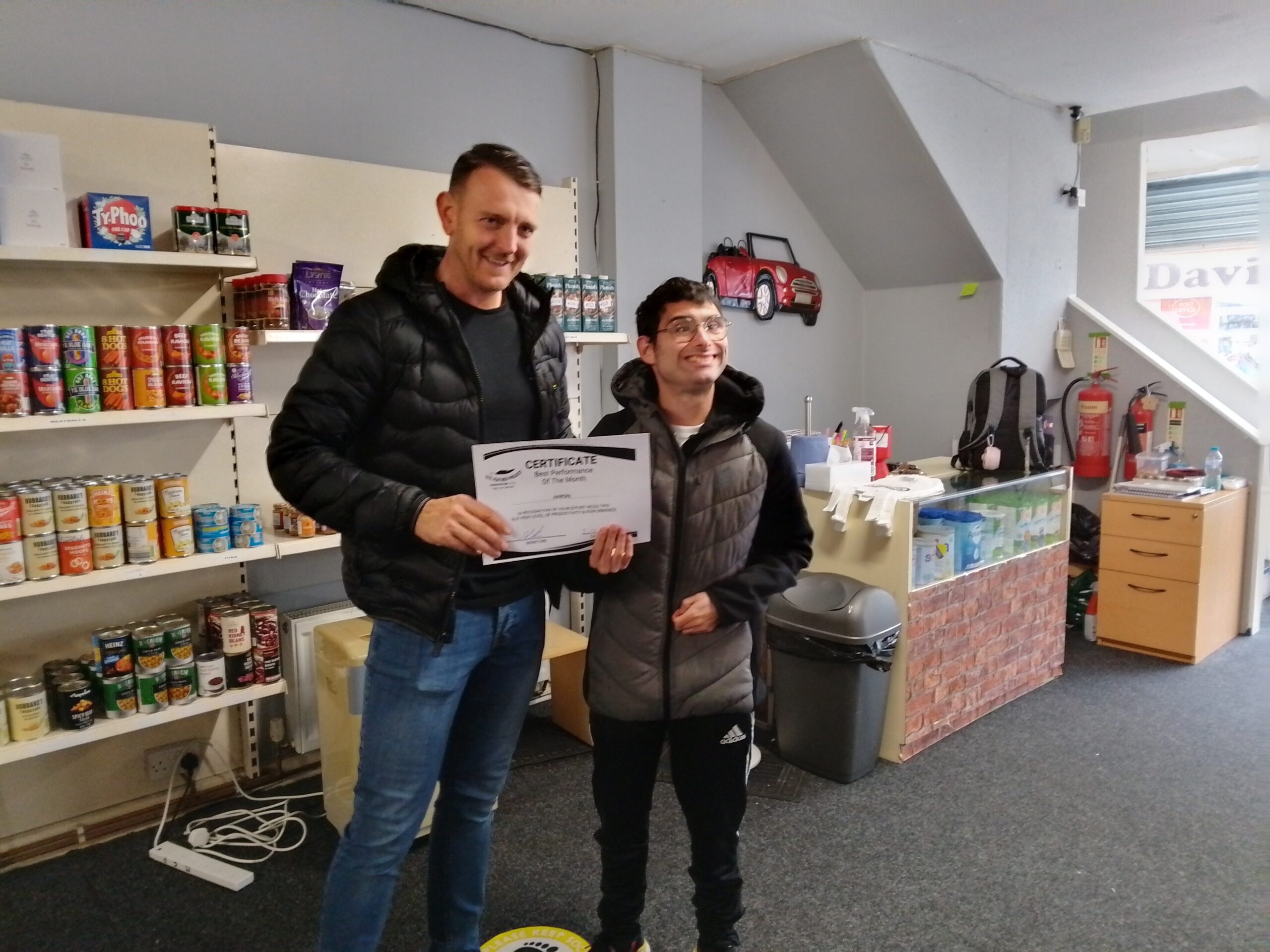 Aaron has been given a certificate for his dedication to a local community foodbank
Our Teesside customer Aaron has received a special certificate for outstanding work as a volunteer for the White Feather Project in Middlesbrough, a food bank and charity whose mission is to help their local community to eliminate food deprivation.
Aaron has been volunteering for White Feather since August, where he is supported 2 days per week by Avalon. Aaron's can-do attitude, dedication and customer service were quickly evidenced, and now with the presentation of his certificate the team have officially recognised the positive difference his contribution has made to the charity and wider community.
White Feather Project said of Aaron:
"It's been an absolute pleasure working with Aaron in our project.
He became a valuable member of our volunteering team – punctual, polite, trustworthy, and able to follow instructions.
Aaron learnt customer skills, being part of a team but also working independently after some guidance.
He used his knowledge of numeracy and English quite a lot in his position, learnt how to stock check, stock rotation, and replenish the shop shelves. Also he learnt how to stock control the store room.
Aaron was so polite with customers and helped them around the shop, greeted them at the door and made them feel welcome.
This young man was a joy to have with us and we wish him well in all he accomplishes."
Really great achievement Aaron, all of us at Avalon a so proud of you.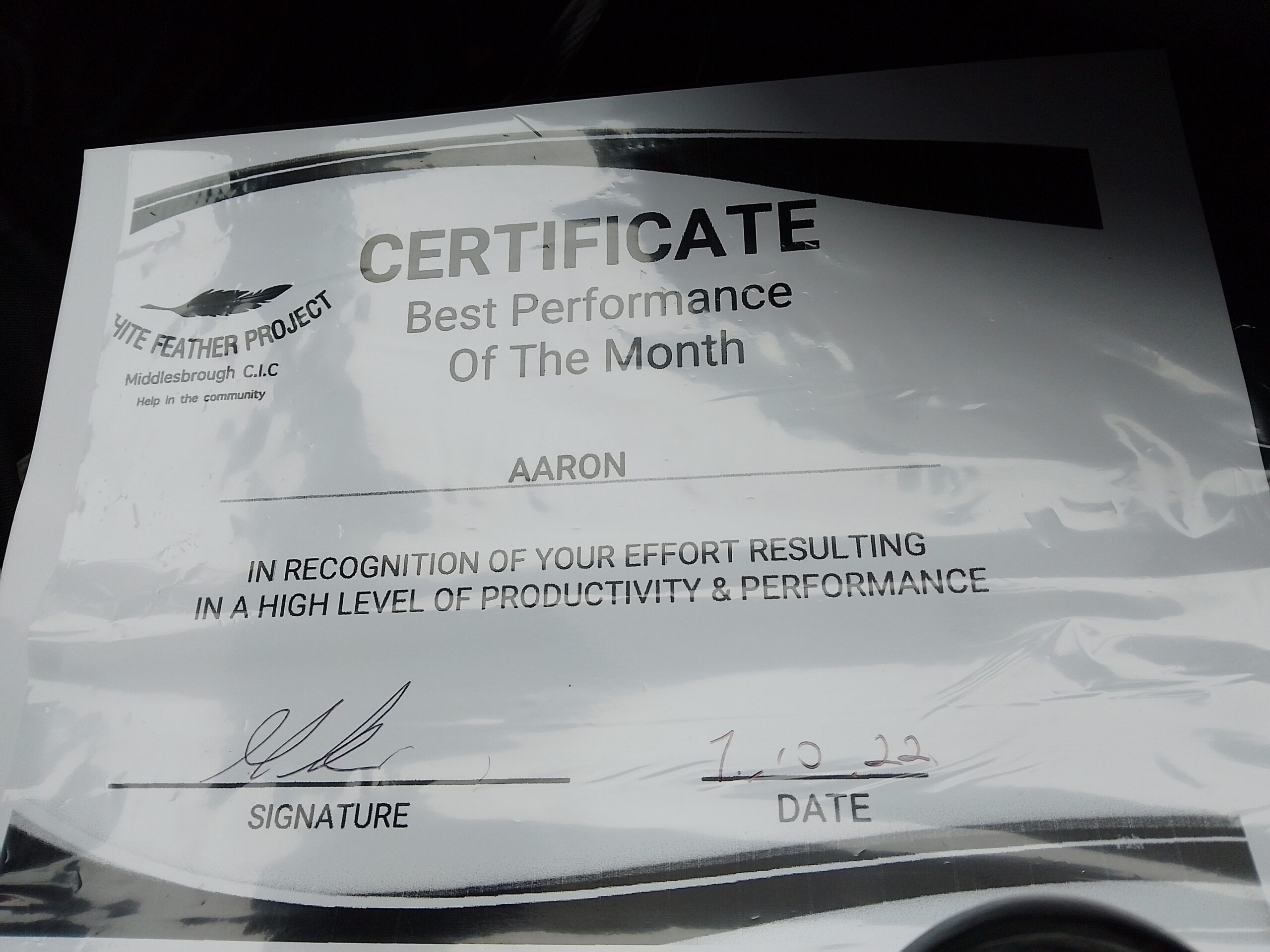 < Back to latest news