Avalink Turns 10 – A celebration of inclusion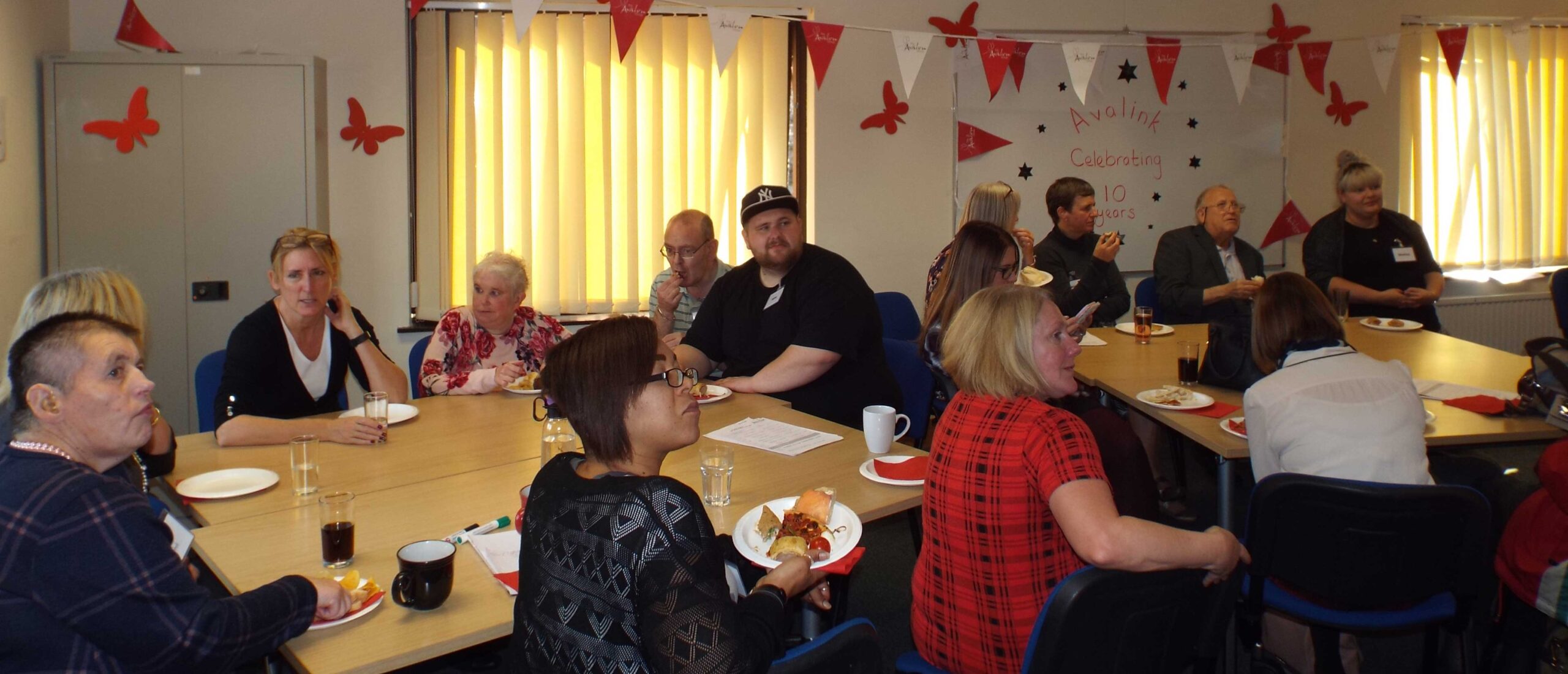 Avalon's strategic customer committee celebrates a decade of community improvements
On Friday 18th October 2019, Avalon's strategic customer committee, Avalink, celebrated their 10th Anniversary.
Founded in 2009, Avalink was set up to help make Avalon even more inclusive, and to ensure everything we do is led by our customers.
Since being established, Avalink has been responsible for scrutinising Avalon's policies and procedures, providing constructive feedback on promotional materials, helping to train new members of staff and designing and delivering modules on Avalon's mandatory 6 day induction.
The committee has also developed many of its own special projects. For example, in 2018 Avalink proposed and developed a Hate Crime awareness project to support vulnerable adults to stay safe. Avalink closely collaborated with Stop Hate UK to design a promotional easy-read leaflet and a 'Keeping Safe Card" which was shared with all customers. During the year, Avalink supported each of Avalon's 8 localities to become registered Safe Places, and commissioned York People First (a learning-disabilities drama group) to perform a specially written play which helped people understand the impact of Hate and Mate Crime.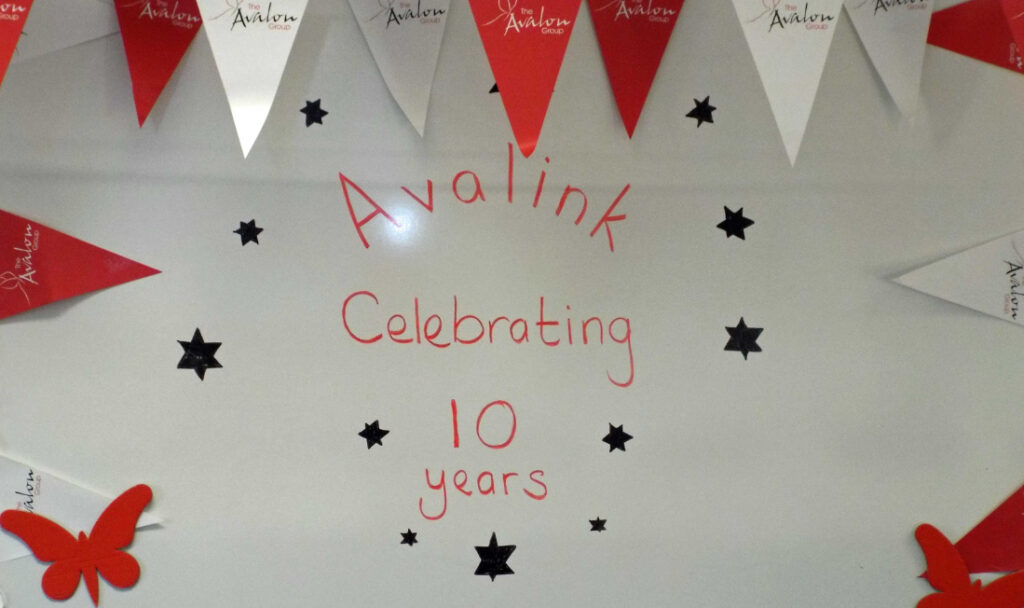 Avalink has enjoyed multiple successes over the years, with one particular highlight being the nomination and shortlisting for the 'Breaking Down Barriers' award at the National Learning Disabilities & Autism Awards. This award was setup to recognise groups of people who make a real difference to the lives of others with disabilities.
The 10th Anniversary event was a great opportunity to bring both existing and previous Avalink members together to celebrate in style and reflect on how crucial the committee has been in Avalon's success. Attended by trustees, directors and customers from each of Avalon's 8 localities, lunch and a slideshow of memories accompanied by music from across the last decade were enjoyed by all.  
Speaking after the event, Avalon's Learning & Development Manager, Carole Whiles said "It's been wonderful to watch the Avalink customers grow in confidence during their tenure on the committee. The positive contribution Avalink has made to the development of our organisation cannot be overstated, and this party was a wonderful chance to say thank you."
At the end of the event, each attendee was presented with a commemorative mug and certificate to thank them for their contribution over the years.
Reflecting over the past 10 years, it is clear that without the valued and important contribution of Avalink & customer contributions, Avalon would not be where it is today. 
Avalink Chair Will Steel-Taylor said "We have all had an excellent time celebrating the 10 years of Avalink. We are proud of what we have achieved and it was nice to recognise and celebrate the efforts of the committee."
Here's looking forward to the innovation and inclusivity that our customers will bring to Avalon over the next 10 years.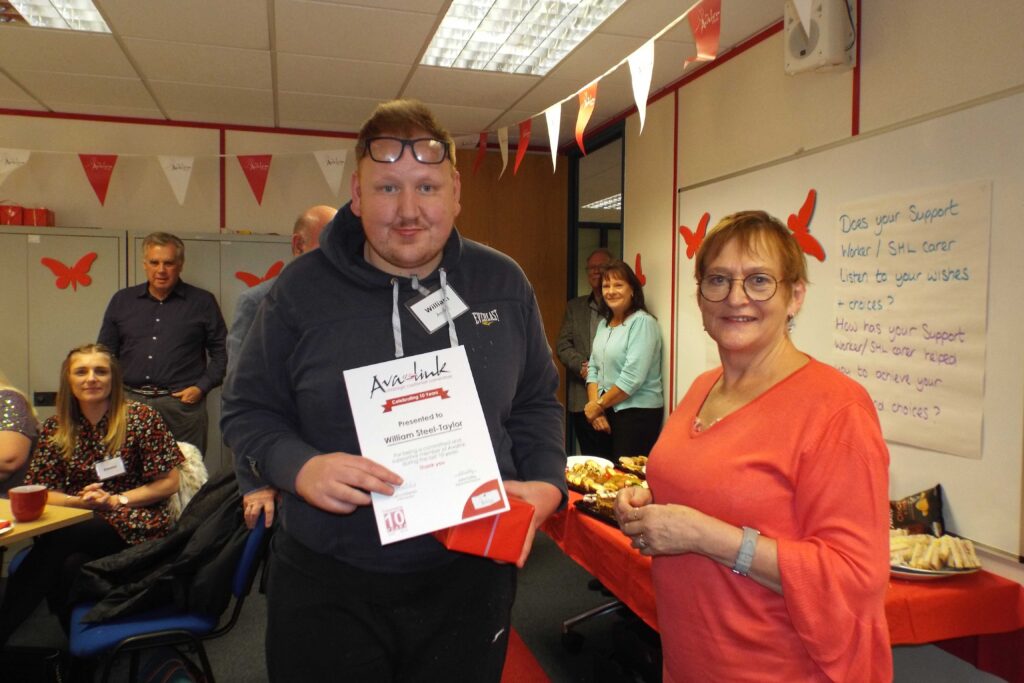 < Back to latest news