Michael's Radio Debut Shows How Far He's Come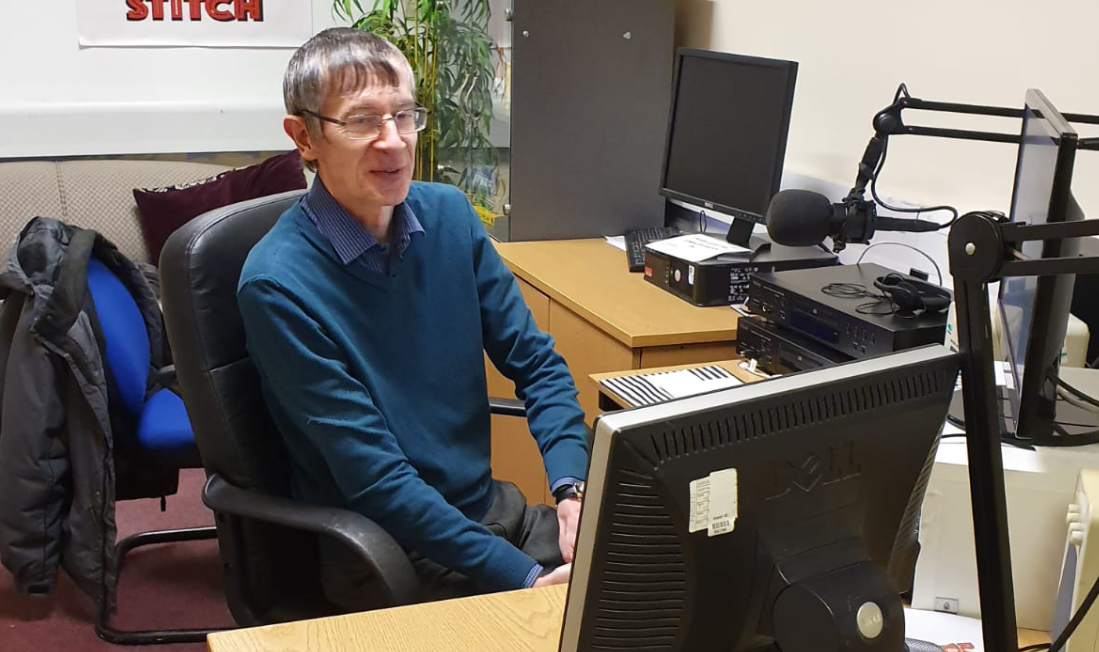 Taking on a big personal challenge in the pursuit of fulfilment pays off
Avalon Teesside customer, Michael, has come a long way since first being introduced to support worker, Liz. Prior to being supported by to Avalon, Michael was facing a daily battle with severe anxiety and social isolation. 
As part of his support plan, Michael decided that he would like to volunteer somewhere to allow him to meet other people and embrace his passion for music. Following a long consultation with Middlesbrough Voluntary services, Liz helped Michael to secure a voluntary placement with STITCH, the North Tees Hospital radio station, at which he was offered the chance to present his own show.
Understandably, this presented some concerns for Michael, but a great deal of excitement too. He saw this opportunity as a way to overcome anxiety, and to reach out to new people who would hear his show.
Michael attended a number of training sessions with the radio station's manager to get up to speed and get used to the equipment. He enjoyed learning new skills, and quickly impressed the manager and other volunteer staff. Michael went live on air, by himself, on Friday 8th November for an hour long slot.
Michael loved his first experience, and is committed to doing more at the station. As his confidence grows, his aim is to present a regular fortnightly or even weekly show. One thing is for certain, Michael has found a true passion in radio.
Anxiety and social isolation can be extremely debilitating. Michael has found real fulfilment with his radio station role, and is excited to try other positive new activities as part of his journey. His support worker Liz said "It's great to see Michael grow in confidence, and his self-esteem and mental wellbeing have vastly improved too. I can't wait to see what the future brings for him."
< Back to latest news