New Dementia Day Service in Northallerton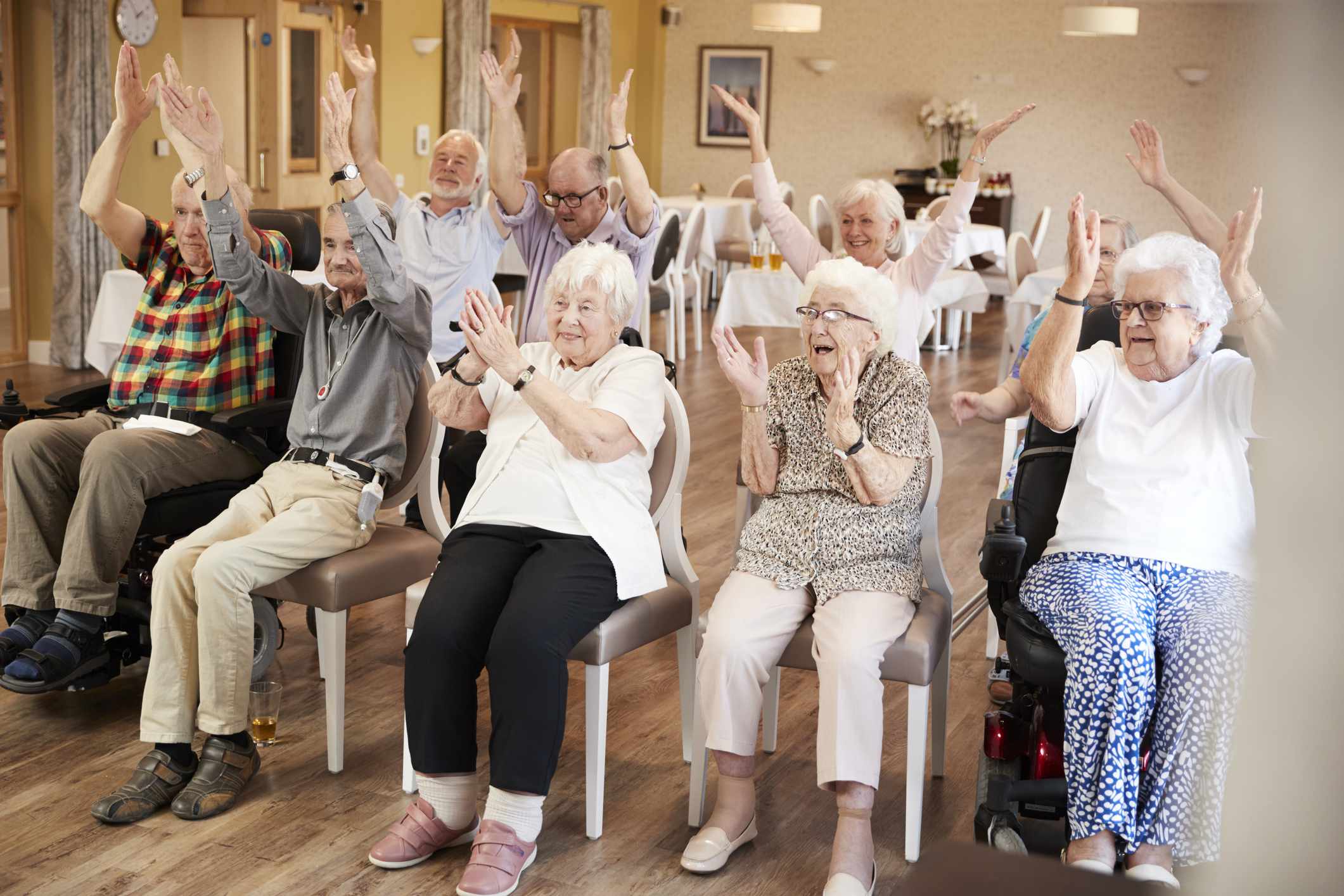 Join us on Mondays for a day service catered to your needs and interests
Our Golden Days Dementia Service is a safe, supportive environment where you can meet friends old and new
Avalon's Golden Days is delighted to announce a new day service every Monday, which is for people who are living with dementia – a safe, social space where you can share your day with friends, music, crafts and games.
Golden Days Dementia Service takes place at Unit 4, Omega Business Village, DL6 2NJ, every Monday from 5th September 2022, between 9.30am and 3.30pm. Each day is personalised around what you want to do, with group and individual activities to take part in.
Maybe you'd like to play cards or dominoes, perhaps you'd like to make something, to play music, to sing, to take part in a quiz, or you might just like to chat to friends old and new. Our trained and DBS checked staff can support all needs, including personal care assistance. While Golden Days Dementia Service is open between 9.30am and 3.30pm, you are welcome to join us for just half a day, or a couple of hours. Whatever makes you the most comfortable.
Attending a full day session costs from just £51.60
To find out more or to book your place and join us at Golden Days Dementia Service, contact us: Telephone: 01609 783883 Email: northallerton@avalongroup.org.uk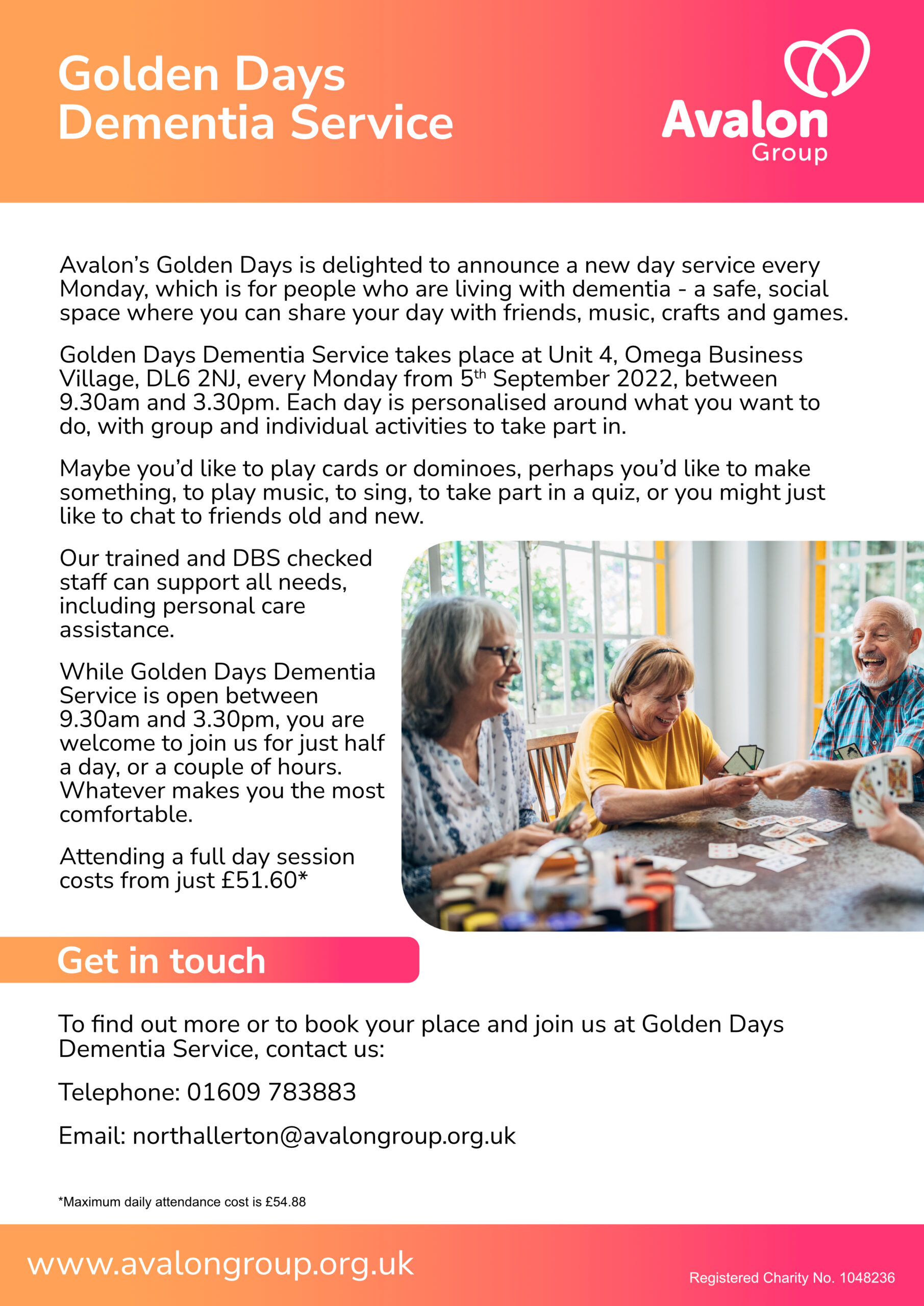 < Back to latest news