Avalon Group (Social Care) is a well-established social care charity, with an excellent reputation for the services we provide, which include community support, supported living, support for people with Dementia and our pioneering approach to social care through our Shared Lives scheme.
The Equality Act 2010 (Gender Pay Gap Information) Regulations 2017 requires any legal entity with more than 250 employees to produce an annual report of the pay gap between its male and female employees.  The following report has been produced in compliance with these regulations and provides the results of the statutory calculations based on the snapshot date of 4 April 2022.
On this date Avalon Group had 321 employees relevant to this analysis, with a gender split of 75% female and 25% male.  The percentage of females has increased by 3% on last year's outturn.
The gender pay gap is the difference in average salaries between men and women irrespective of roles and seniority. This measure is different to that of equal pay, which looks at the difference in the total earnings for men and women performing equal or comparable work.
Gender pay gap calculation results
2022
2021
Mean gender pay gap
0.11%
£-0.04
0.11%
£-0.12
Median gender pay gap
0.46%
£0.00
0.46%
£0.43
The Mean Gender Pay Gap shows the average hourly rate for women at Avalon is 0.11% less than men.
The Median Gender Pay Gap shows that women at Avalon are paid 0.46% less than men.
The proportion of male and female employees at each quartile pay band is shown below:
 
2022
2021
Pay Quartiles
Male
Female
Male
Female
Quartile 1 – Lower
29%
71%
33%
67%
Quartile 2 – Lower Middle
22%
78%
35%
65%
Quartile 3 – Upper Middle
31%
69%
26%
74%
Quartile 4 – Upper
19%
81%
16%
84%
Bonus Gender Pay Gap
For the first time Avalon has introduced bonus payments to support ongoing recruitment which include a welcome incentive and 'Refer a Friend' scheme.  We were also allocated funding from local authorities to make a payment to those frontline employees who worked during the COVID pandemic.  The amounts were fixed amounts.  As such we are reporting our first Bonus Gender Pay Gap as follows:
2022
2021
Mean gender pay gap bonus pay
0.11%
£4.86
No bonus payments made
Median gender pay gap bonus pay
0.46%
£0.00
74% of men and 71% of females received a bonus payment.
Analysis of our Data
Our gender pay gap continues to remain stable, with our figures showing that men are earning more than women, although the gap is very small.  This is due to male representation at our senior manager level in the reporting period, together with a small proportion of higher earners (due to hours and shifts) in Support Worker/Support Co-ordinator roles.
The quartile splits show a higher proportion of females across all of the quarters and is in line with our overall organisational split of 75% female workforce.
According to the ONS Annual Survey of Hours and Earnings, the gender pay gap among all employees was 14.9% in 2022, compared with 15.1% in 2021.  Our results indicate that our pay gap is lower than the UK average.
However our pay gap is higher when compared to sector data published for Care Workers and Home Carers (ONS survey) who nationally have a pay gap of  -1.1% with female workers earning more than male workers – a change from the previous year where the gender pay gap for this sector was 1.3% with male workers earning more than female workers (ONS Annual Survey of Hours and Earnings).
We remain committed to providing equal employment opportunities for all employees and job applicants, and will continue to review our policies and procedures to ensure we uphold this commitment.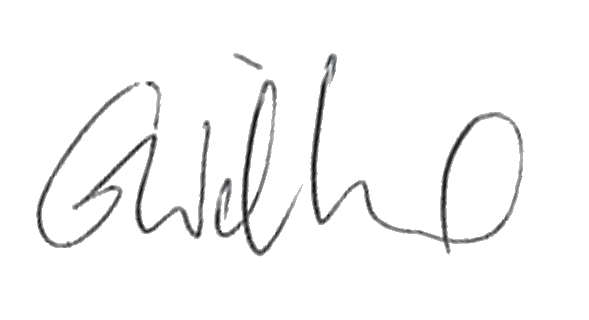 Emma Williams
Chief Executive